May 9, 2009
By Moustapha Camara
I interview Filip Vandewiele, owner of the Belgium t-shirt brand Aaitski!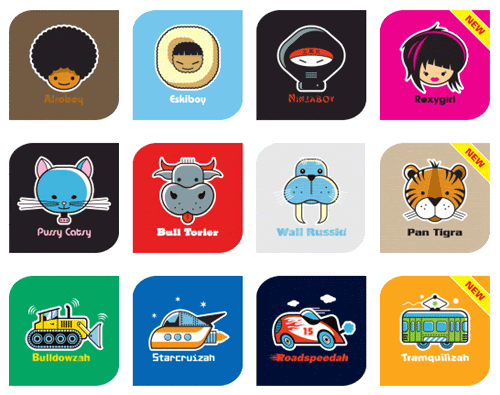 MC: So, what does Aaitski mean? Is it a Belgian word?
FV: It's a universal shout that stands for : "I'm Feeling All Right! Aight!" The diminutive '-ski' gives the name a charming character, in a way that Aaitski! embodies a sweet level of cuddliness.
MC: What made you decide to start your own clothing line?
FV: We want to improve the world. And lead a life of leisure ;-)
MC: What's the general idea behind your clothing line? What's with the cutesy-wootsey t-shirts?
FV: Aaitski! luvs y'all! It's a universal lovemark that's spreadin' the love message via a unique device: coolafied cu-tees.
MC: Out of all of the t-shirts in your shop, which one is your favorite?
FV: The next design.
MC: Why did you decide to use the name Little Sistahz and Little Brothaz for girls and boys clothing?

FV: Because this kind of terminology perfectly suits the lovely designs. And because children are little gangstaz. For real!
MC: What are the best methods you've used for promoting your brand to customers?
FV: KISS marketing. And hiring B-girls, hustling the customers.
MC: What's the best part about living in Gent, Belgium?
FV: Party on! 24/7! Aight!
MC: What general differences do you see between European t-shirt brands and American t-shirt brands?
FV: In the States, everything is bigger. And fatter.
MC: What are your goals for Aaitski for 2009?
FV: Keep on spreadin' the love message. Worldwide. Aaitski! luvs ya!