These culinary masterpieces put the phrase "Don't play with your food" to shame. Not only are they cool to look at but they must be even more appetizing than boring ordinary food. From cheddar cheese to bubble gum – imagine what these artists' plates looked like at 8 years old!
Check out what a little imagination can do…
Watermelon Sculpture by Tamás Balla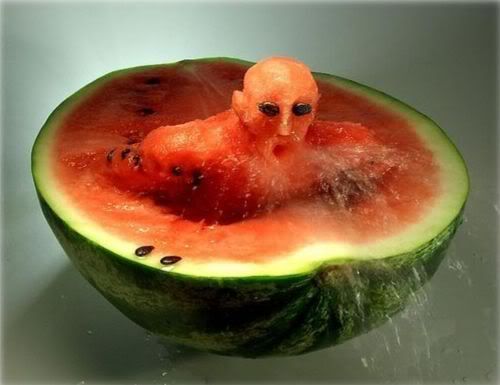 This watermelon sculpture by Hungarian photographer, Tamás Balla, is sure to turn heads. It's quite interesting how this watermelon man manages to stay up and intact without his eyes falling off. Would you dare eat a watermelon as spooky as this one?


San Francisco in Jell-O by Liz Hickok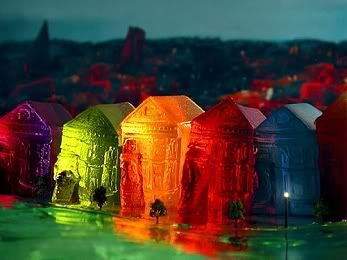 San Francisco-based artist Liz Hickok has created a Jell-O empire (literally). To build the molds Liz uses photographs of the city, balsa wood and a foam core then constructs a silicone rubber mold in the shape the model. When this dries she fills it with Jell-O, adding a little food coloring to make it appear more vibrant, and lets it set in. Although a beauty to behold once completed, after a couple of days it gets moldy, which of course she uses as a metaphor for the city's change. And you thought your Jell-O molding ability was art!

Chewing Gum Sculpture by Maurizio Savini
Artist Maurizio Savini has a fetish for pink chewing gum and he would like to share it with the world. The thought behind the craft is "…chewing-gum reaches in the mind 's meanders at a tie with childhood and adolescence, and a light pressure of a future still to be built and dreamt and the slaughterhouse of personal and collective memories of the past which is gone, no one knows where when and with whom." It is unknown whether he prefers a certain brand – either way pink bubble gum will never be the same!

Veggy Art (James Parker)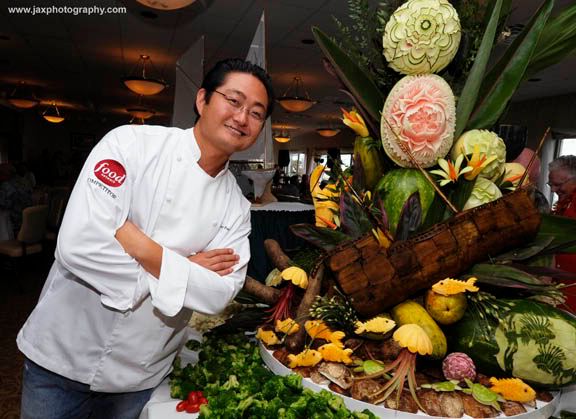 Never thought I'd see the day food would become fashion. Chef James Parker grew tired of the played out garnishes on dishes and took it upon himself to set out and find an innovative solution. Veggy Art has become the go-to supplier of imaginative centerpieces and garnishes across the world. The company also provides classes to those who wish to learn the craft. If you like entertaining and want to impress your friends and family alike this is definitely a trade to look into!
Mount Rushmore Cheez-It by Troy Landwehr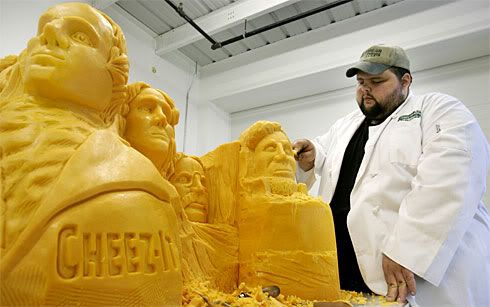 So famous for his cheese-carved works, Troy doesn't even need his own web site or blog. Simply search his name on the web and pages upon pages of buzz over his many curdled works appear so take your pick! From USA Today to Letterman, Troy may be modest but isn't a stranger to the limelight. He is known for his massive cheddar cheese replicas of the Statue of Liberty and Mount Rushmore (pictured).

Mikes Amazing Cakes (Mike McCarey)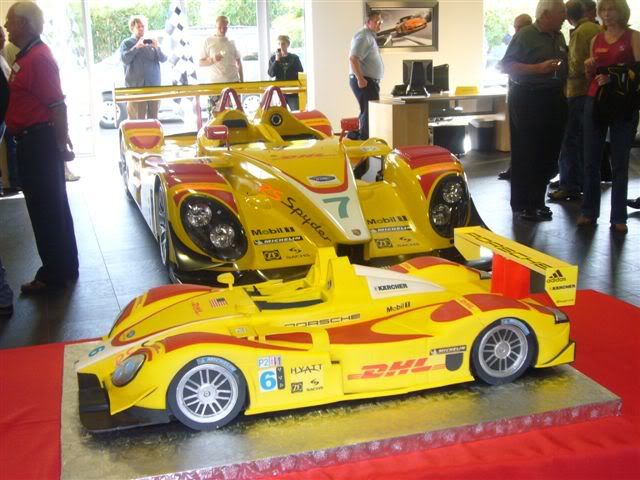 As tempting as it may be, don't even think about trying to ride in this miniature Formula 1 car. Cake maker Mike McCarey is the brilliant mind behind this operation and boasts celebrity clientele, as well as businesses. He is also available to the public. If you can dream it then he can make it into a scrumptious cake!