May 1, 2009
By Moustapha Camara
We interview Bill, creator of  funny t-shirt company, Crazy Dog T-Shirts.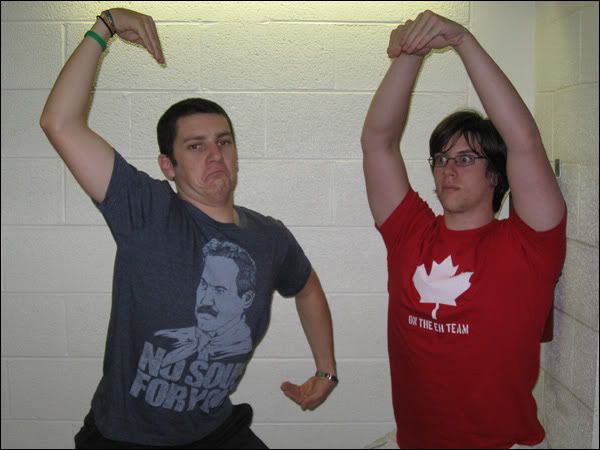 MC: Why is your brand called 'Crazy Dog T-Shirts' when you don't sell dog t-shirts?
CD: We were looking for a unique idea which would allow people to remember us easily when the heard us. My dog was being a nut while I was trying to think of a name for the site. Then the name Crazy Dog T-Shirts stuck from there. We have added tees with dog designs on them. In the next couple months we plan to add dog t-shirts to our offering as well.

MC: Out of all of the t-shirts in your shop, which one is your favorite?
CD: My personal favorite is the Callahan Auto Parts t-shirt from Tommy Boy. I love the movie and the shirt brings back all the memories of that hilarious movie.

MC: What differentiates your shop from all of the other funny t-shirt stores out there?
CD: We offer a mix of licensed and non-licensed t-shirts. We hand pick every design so we ensure we only carry the best selling designs for our customers. We do not overcharge and make sure our shirts stay at a very reasonable price range.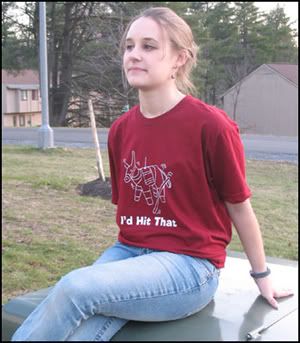 MC: What's the $6 Mystery T-Shirt all about?
CD: The mystery shirt was born when we realized we had hundreds of shirts which had been discontinued or we are overstocked on. The t-shirt you get is a high quality shirt, while most other sites offer their mis-prints. Ours are high quality licensed and non-licensed tees that you will receive.
MC: Who's your target market? What methods do you use for promoting and reaching your target market?
CD: Our target market is men and women ages 18-35. We use a vast array of social networking, ad networks, direct mail and email marketing. As well as extensive SEO program that enable us to show Thousands of new customers our site every day.
MC: I see you sell costumes too. Do you have people still buying the costumes when it's not Halloween time (like in Spring)?
CD: We do have people that still buy year round for the costumes. However, these sales are well below what we get in October.
MC: What tips can you give to the aspiring t-shirt entrepreneurs about starting their own business?

CD:
Let what you love be your roadmap to success.
Clear goals; be an expert at what you do.
Drive and Dedication are huge! Don't give up just keep working at it. Can't quit; no one will do it for you.
Don't take no for an answer. No to me meant do it another way.
Be a risk taker, think outside the box, come up with new ideas.
Understand strengths and weaknesses and use strengths.
Watch your competition.