Ink-Hound is a t-shirt design contest site in which artists can submit their work to get voted on by visitors of the site, in hopes of getting chosen as the winning design of the week. Ink-Hound also lets designers create designs for hats, which are also sold through the online shop. I interview Andrew Backs, creator of Ink-Hound, about his company.
MC: To start things off, what's the name 'Ink-Hound' all about?
AB: I have had Basset Hounds for years, and they are always on the hunt for something new. The origin of our name, Ink-Hound, comes from the idea of sniffing out fresh artists and unique designs, specifically ink on shirts and hats.
MC: How does Ink-Hound differ from all of the other t-shirt design contest sites out there? What's your edge?
AB: Ink-Hound is unique because we not only offer one limited edition shirt at a time but we also feature limited edition fitted hats. Offering a variety of apparel options has been a focus from day one. For example, Ink-hound offers multiple types of shirt styles (long sleeve, organic, hoodie, traditional, fitted…). Ink-Hound also sets itself apart by compensating winning artists with $2 per item sold with no cap AND they retain all rights to the design after the sale!
MC: Is there someone on Ink-Hound who has won, and got their design printed more than once? Who's the most "winningest" Ink-Hound member?
AB: Yes, A.mar.illo has won multiple times! He created an awesome hat and a couple of killer shirt designs.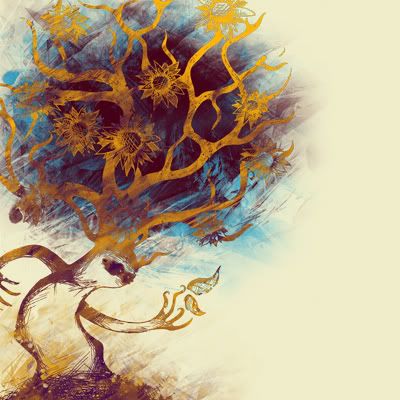 MC: Are you a t-shirt designer yourself? If so, have you submitted your designs to other t-shirt design competition sites?
AB: I wish I had that skill! I am however a member of many different t-shirt communities and am always looking for new designs to add to my T collection.
MC: I see you also sell hats on Ink-Hound and allow for designers to submit artwork for hats. Why did you decide to have hats as one of the design "canvases" along with t-shirts?
AB: After seeing so much talent in the t-shirt design world, we figured that those skills could be applied in a whole new way. Having a community select T-shirts has been around for a while and some awesome apparel has been created. We were very interested in seeing where hat design would go if we gave the artist free reign. So far the results have been phenomenal!
MC: What tips can you give to t-shirt designers out there looking to get their designs selected to get printed and sold through Ink-Hound? What patterns or observations have you made about winning designs?
AB: I would encourage designers to take risks. There is a wide variety of designs out there and even more within the voting section of contest sites. In order to set yourself apart you need to bring something new. At Ink-Hound we facilitate this by providing more mediums and letting the designer keep the valuable rights to their design. I would also recommend the designers to stay active with their submitted design. Some designers submit and leave, but keeping up with the comments on your designs can help rally support as you promote.