YES NO MAYBE
Check out this cool streetwear brand started in North London:
"Yes No Maybe represents a lifestyle. Or you could call it an attitude, because that helps us transcend the physical. But I think that sounds like bollocks. But I have just undone deleting it —I want you to read it —as I do really mean it—even if it sounds pretentious. So this attitude is rooted in the generation who are told that anything is possible—if you want it bad enough."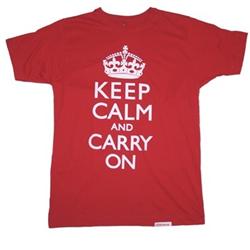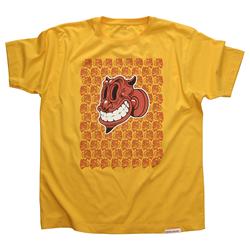 "It's the DIY mentality encouraged by schools, MySpace, Independents the world over, All the social networking sites, Facebook, Flikr, You tube, Channel U—fact is, you can put yourself out there and get to work promoting yourself easier than ever before. And you can choose not to as well. Opting out is also an option —but not without curious regret for many. You can choose from more career choices than ever—girls as well —so that 'Mum' option isn't a given any more either. There are thousands of further education options to choose from. More casual or open relationships. More mortgage options. More travel routes. More Talkplans More drugs available, More bundle offers More Sneakers More 'alternative suggestions' My supermarket stocks 8 brands of Pesto. I don't have time to feel bad about the ones I'm not trying—but theres always that pang of concern. Have I chosen the right Pesto for me? Toilet paper has even more options."…
Check out more about Yes No Maybe: http://www.yesnomaybe.co.uk
FIFTH COLUMN CLASSICS
These guys have a great collection of classic t-shirt designs for sale.
"We see the Fifth Column Classics T-shirt shop as a doorway to enjoying, viewing and inspiring a huge range of original T-shirts. T-shirts are the ultimate medium to getting across an idea, look, statement or ethic in order to inspire people to respect and care for themselves and each other, and their cultural and social environment. … We want to communicate and promote innovative and exciting designs and regularly keep you updated with new original T-shirts. By giving you the opportunity to exchange ideas with us (see Get creative) we keep promoting exciting ideas and ensure that Fifth Column will always have a contemporary attitude whilst remembering its roots. "
Check 'em out at http://shop.fifthcolumnclassics.co.uk/

SPUNKY
Another cool clothing label. Spunky is based in South London.

"Spunkystore.co.uk is a small independent company based in South London. We started life as the Spunky Sound System in the 1990s when we were more focused on putting on the best parties and having a good time (as anybody who comes to visit our marquee at Glastonbury Festival would tell you!) Then in 1998, after art college, we turned our hand to providing the finest design based T shirts. For the last 9 years we have given a platform for designers to promote their work and gain greater exposure."
Check out Spunky Store at http://www.spunkystore.co.uk