April 24, 2009
By Moustapha Camara
Vancouver, British Columbia is a city in Canada that is known one of the three most livable cities in the world, and ranked #4 in cities with the highest quality of living in the world. Vancouver is also known as one of the largest film production centers in North America (after L.A. and NY). One thing that Vancouver isn't known for is having cool t-shirt brands. Check out these brands representing Vancouver.
Waffles+Falafels


We interviewed Waffles+Falafels back in T-Mag #54, after a Twitter conversation with them. I didn't even know they were a t-shirt brand first, until they asked to be interviewed. Any way, Waffles and Falafels is a cool brand that represents girl power to the fullest. They have a crew behind the brand called the Waffle Girls, which includes some upcoming music artists such as Sky Ferreira. If you're a girl full of fun and attitude, then make sure to rock the tees of Waffles+Falafels.

Hamburger Disco


According to Hamburger Disco, "Dancing, Eating, and Dancing"  are the "three most important actions in the history of the universe". Matt and Jay founded the brand in 2007 because they couldn't find a t-shirt with a decent hamburger on it, and felt they had to fill the void in the t-shirt industry.
Rahzo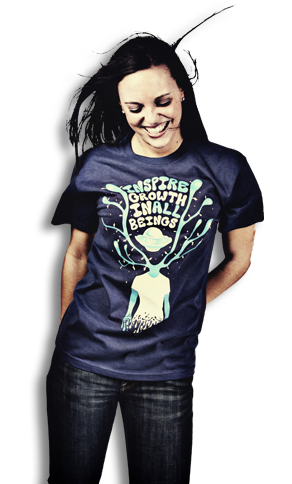 "Rahzo is an online creative community for individuals to share and purchase creative works for the purpose of inspiring others, benefiting nonprofits, and promoting positive growth and resourceful collaboration." As a designer, you can submit your t-shirt designs to Rahzo for a chance the win up to $2,500. This gives all you designers out there another alternative to win cash for your art work and at the same time benefit nonprofits.
Validus Apparel


I always like seeing companies started by teenagers, and Validus Apparel is one of them. Validus Apparel was created by 17 year old graphic artist, Kristian Hay, and Cam Winter. Validus t-shirt designs have a clean artsy look, similar to that of Linty Fresh's. Kristian is also available for freelance design work, so you can contact him if you wanna work with him.