We interview t-shirt designer Jonathan Kruse.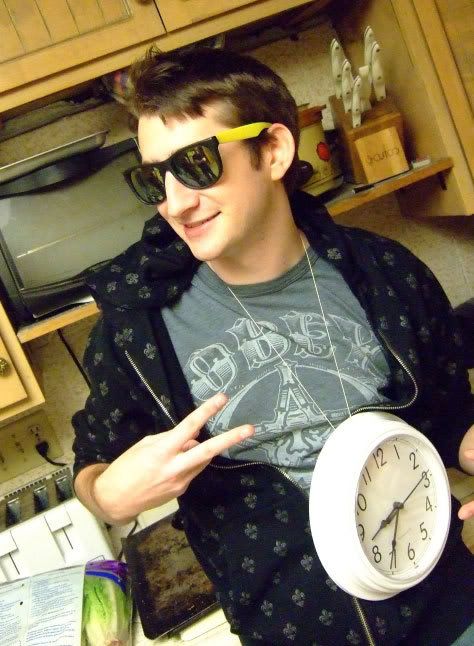 TM: How long have you been designing t-shirts? JK: I just started doing t-shirts last year. I graduated with a bachelors in graphic design and have always loved shirts. Once I found emptees.com I started designing for t-shirts.

TM: What's the idea behind Mediocore clothing?
JK: I wanted to make original shirts about everything that's awesome. So many stores use borrowed interest like TMNT and just print out the logo. That's boring! who wants a shirt that has been made a thousand time before? Everything I come up with is original, and meets the highest standards of awesomeness.

TM: Out of all of the t-shirts you've designed, which one's your favorite?
JK: The Missing Turtle shirt. I came up with that one in college and it's just been great to see how far it has come. I'm planning on doing a whole campaign where I just wheat paste thousands of those around the country.

TM: How do you get inspiration for your t-shirt designs?
JK: Life.
TM: According to your blog post on HowtoStartaClothingCompany.com, you showed that your shop became the #5 ranking t-shirt site on the net. How did you achieve this status?
JK: Go to the website and read about it. Hahahaha.
I'll summarize all my success by saying I have a great product, it's original, and I ask nicely for people to help me. I am just lucky to have a lot of people that believe in what I do.

TM: How has being a member of the Emptees Community helped you as a designer?
JK: It's helped me realize how much I suck as a designer. I am going to have less of a role in the designing of the shirts and get other designers from emptees to make my vision a reality.
TM: What are some helpful tips you can give to those trying to get known in the t-shirt industry?
JK: Be prepared to see little return for your hard work in the beginning.
It takes money to make money
Create something truly unique.
Make the best product possible
Find your Niche.
Go after your target market.
Ask for help.
For more on Jonathan Kruse, check out his online shop, and his informative blog.