I never had difficulty making money with art. When I was in elementary school, I used to sell pictures of cartoon characters for a quarter. Then in high school, I designed custom t-shirts with Prisma Color and fabric markers, and sold them to my peers. As far as how much money I made, let's just say that I was able to pay for my own prom ticket as well as my date's ticket…oh yeah, and both of our limo seats, too.
Now you might be thinking, "Well that was high school. What about the real world?" Or maybe you think I'm just lucky. Well, let me tell you that I'm still profiting from my art, by selling my own t-shirt designs under my clothing brand KSDY. With the following tips you too can profit from your artistic talent.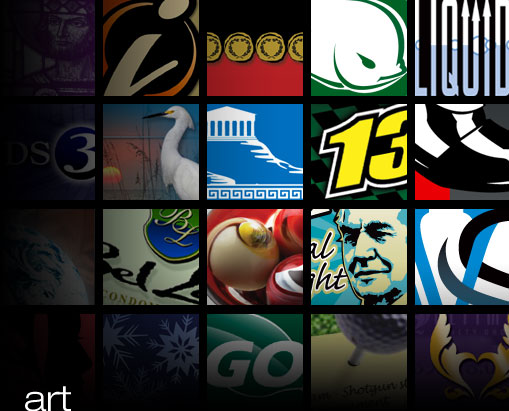 1. Build a Portfolio with the type of work that you wish you were paid to do.
Whether it's t-shirt designs, or huge acrylic paintings, the most important step for any artist is to develop his or her portfolio. If you've been through years of art school, most likely you've gotten a head start, but if not, no worries. It's never too late to start creating pieces for your portfolio, which is ofter your one shot at landing an art gig, or career.
Your portfolio should be comprised of your 10-12 best pieces, and can be an actual physical portfolio, or in digital format as a cd or website.
2. Enter Art Contests
You have the chance to rake in some serious cash. Some contests pay winners anywhere from $100-$10,000. Even if you don't win, at least you had the chance to perfect your skill and add another piece to your portfolio. When you see who the winners are, observe their style and technique. If all of the winners have the same things in common, you should adopt those elements into your own art (without copying or stealing of course), so you can have a greater chance at winning the next contest.
3. Enter Online T-Shirt Design Competitions like Threadless, DesignByHumans, and Teextile.
Just like any other art contest, you have the chance to win over $1,000 for a t-shirt design. T-shirt design competitions happen way more frequently, and there are more than enough sites out there for you to enter a new competition every week. Some t-shirt design competitions reward you with a specific amount of cash, while others reward you in royalties for each shirt sold with your design on it.
4. Have Your Work Published
This not only exposes your work to the world, it also builds your credibility. People will think, "If this artist's work is in a magazine, they must be good!" Aim to get published in printed books and magazines as well as online publications.
5. Display Your Work in Art Exhibits
You will have the opportunity to showcase your work to a large audience and potentially sell your pieces. If the gallery is in a very affluent neighborhood, they'll pay you big bucks. Art exhibits come in many forms, such as trade shows, like Comic Con for you comic book illustrators, and craft festivals like the Renegade Craft fair. Displaying your work at an art show relating to your niche is sure to get your work noticed.
6. Build a Website (If you don't have one, you don't exist)
Register your domain name on a site like GoDaddy and get a hosting plan or have your site hosted on a blogging platform. Display your best artwork, because in this day and age your website is your portfolio.
If you've done some freelance work before, or had an art job, show a list of clients you worked for and include pictures of the work you did for them You can also demonstrate your knowledge by writing tutorials on what you do to establish yourself as an authority in your field.
7. Create a Blog
If you don't know what a blog is, you've been living under a rock. A blog is a window into your world, which allows people to build a connection with you as an artist and a human being. It's more personal than a website. A cool way to use a blog is by showcasing a new sketch on your blog everyday for a whole year. This not only encourages you to draw more, it also makes people anticipate your next sketch. You could build a fan base of people waiting to see your next blog post. Examples of blog services are Blogger and WordPress.
8. Use Social Networks to your advantage.
If you don't realize how powerful social network sites are, you need to wake up and smell the coffee. Everyone and their grandmother has a Facebook, and you can be sure that people who would love your art can be found on these social networks. It makes perfect sense to use them for your art, to catch the eye of potential buyers, publishers, and design firms.
9. Join Artist Social Networks such as DeviantArt, RedBubble, Emptee's, AmateurIllustrator, Infectious, and MyArtSpace.
Many of them have the added benefit of online shops in which you can sell your art as posters, canvas prints, vinyl stickers, postcards, calendars, and t-shirt designs.
10. Go Viral
Youtube is the best thing since sliced bread, so why not use this technology to get some moolah? Make a slideshow video of your artwork, or a video tutorial of your art. Make a vlog (video blog), showing your art adventures. Give tips to other artists. Make a commercial for your business.
Not only can you go viral on video websites like Youtube and Vimeo, but you can also go viral through blogs, forums, social networks, and email. Create artwork that is compelling enough for people to want to pass on to others, and you've got yourself a viral campaign. As your art begins to spread, make even more similar art pieces and chances are they'll follow suit.
But don't be mistaken, not everything you make has the potential to go viral. Until you develop a fan base, it's unlikely that you'll be a big viral hit. Unless, of course, your artwork or video is just out of this world, making people share it without even thinking. This is done by making something that connects with people on an emotional level, whether it's through humor, shock and awe, or symbolizing hope, as seen in Shepard Fairey's Obama posters.
Put these tips to use and I promise it'll make your cash stretch longer than giraffes' necks. And when you do start making dough, send me a couple of stacks in a brown paper bag. Just kidding. But be sure to leave comments with your success stories.
By Abdoulaye Camara
BONUS TIP: Read our book LAUNCH A KICK-ASS T-SHIRT BRAND for in depth advice and tips like these. Tons of useful information you can't afford to miss!