July 4, 2009
By Moustapha Camara
Michael Jackson is definitley one of the most popular humans on the face of the earth. One thing for sure is that he is the most successful music artist of all time, with his 'Thriller' album selling over 100 million copies! That's ridiculous! As we all know, Michael Jackson a.k.a the King of Pop, passed away on Thursday, June 25. The weird thing about it was that I was on the Greyhound bus that day, heading to Maryland, listening to the Michael Jackson song 'Human Nature', when my sister tapped me on the arm to show me a text from her friend that said 'omg, Michael Jackson is '. We were both shocked and in disbelief, until we got a text from everybody we knew and saw it on TV.
MJ is an extremely talented singer who will forever be missed. Although Jackson's was very tragic, there is one really good thing that came out of it…
MICHAEL JACKSON VIDEO MARATHONS!!!
I used to always watch these video marathons when they used to show back in the day. It was great to see his videos from the 'Jackson 5' days to his comeback in the early 2000s. Also, it was cool to see his story being documented on CNN and BET.
You knew we were gonna do an article on Michael Jackson t-shirts, so here it is…
Beat It Video Michael Jackson t-shirt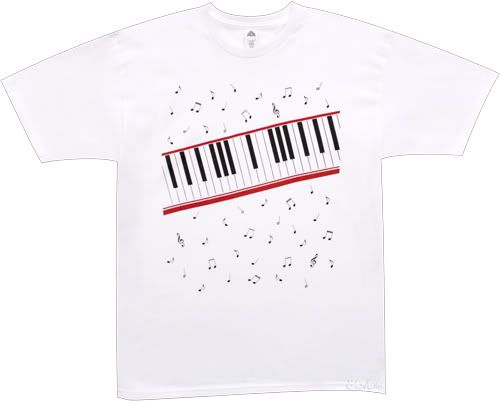 Eating Brains, Throwing Shapes

Listen to songs from Michael Jackson's 'Off the Wall' and 'Thriller' album: Off the Wall/Thriller