New York, home of one of the most well-known cities in the world, is a state that is filled with creativity and great fashion. When we think of New York, we don't use adjectives such as "dull" to describe it. Instead, we are filled with images of New York City's busy streets and flashing lights. To represent the diversity that New York City is notorious for, here are some companies that offer various styles of products and continuously push their creative limits:

410 BC


As a company that started in 2007, 410 BC has rapidly grown in terms of design content and product range. With a great mix of designs and colors every release, 410 BC always has you guessing what's next. Their latest release is a more mature line that not only includes a variety of t-shirts, but also products such cardigans and button-up shirts. This is their most cohesive line yet, and it shows just how far 410 BC has come since its beginning stages. Stick around to see what they have to offer in their upcoming line!
SEIBEI

If you've ever seen the infamous Sandwich Dinosaur on a tee, you'll be glad to know that David Murray of SEIBEI is the mastermind of this bossy character. This shop provides plenty of t-shirts for fans of imaginary creatures. There are also many bright, colorful designs to please those who enjoy having their tees spotted from afar. For fans of zombie-related apparel, there is also a fully customizable Zombie Hunter shirt on which you can specify details such as the amount of "gore" you want. If you love fun and vibrant designs, then SEIBEI will surely be a fantastic addition to your closet.

Electric Zombie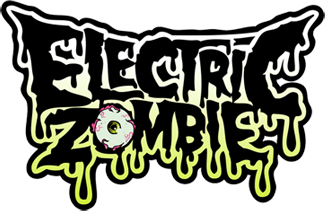 After having worked with Rockett Clothing, graphic designer Kyle Crawford established his own company in 2007. As implied by its name, Electric Zombie is home to many designs that include zombies and gore. However, it also offers a number of pop culture references for your purchasing pleasure. With its last release featuring a set of designs inspired by the Teenage Mutant Ninja Turtles, Electric Zombie has successfully shown the t-shirt industry how to parody childhood favorites the right way. The new winter line drops in November, so keep your eyes peeled for what's in store!

Mishka


Based in Brooklyn, Mishka has risen in the ranks of popularity in the streetwear scene. Their logo, titled "Bear Mop," is memorable after one look and is incorporated into a large number of their designs. The logo never becomes boring, though, as Mishka constantly finds a new way to present it. As a store that offers designs covering a vast range of subjects and provides many different color options, you can definitely find something that is just right for you.