May 22, 2009

By Kristine McGlinchey
If this popular '90's theme song occurs to you at the mention of this magical place then we are on the same page, "Rice-A-Roni – A San Francisco treat!" Once you get past the image of cable cars and crazy steep hills, what lies before you is street art, history and bustling avenues. The people of San Fran are not afraid to show you their talent, creativity and attitude – this is a take it or leave it kind of place!
Check out what makes the 'Bay buzz…
Gangs of San Francisco


"Keeping Bay area history alive" is the main objective of Gangs of San Francisco's vintage-feel tee collection – what a history it is. From Alcatraz to the famed cable car, SF is rich in culture. Each tee featured on the site has a connection to its past and serves as a quick history lesson. Be the first of your posse to show off your San Fran knowledge!
WilloToons

Designer and illustrator, Willo O'Brien, used inspiration from the Bay area to fuel her line of rockin' tees: Willo Toons. Keeping up with the times her line is eco-conscious and currently transitioning into using 100% organic cotton. The tees are made sweatshop-free and Willo places heavy emphasis in supporting local small businesses. There is something for everyone to rock out in, including the newest little additions to your family.
Namaste Mofo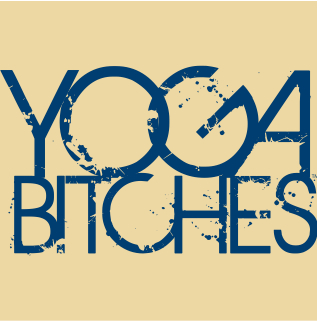 Take your Yoga mantra to new heights with an in-your-face expression from the clever creators at Namaste Mofo, "We make irreverently reverent shirts & accessories. We hope you like them, and moreso, that you buy them. And if you don't like them, we don't care." Before heading out to the studio, channel your inner rambunctiousness with an array of quirky slogans, "Leave me alone, I'm not inverting," take that ancient art of meditation.
HUF


In 2002 owner Keith Hufnagel set out to bring the most exclusive goods to San Francisco. Frustrated that his closet was limited only to what local retailers sold, he embarked on a mission to supply the town with fine apparel, accessories and kicks to match. For the love of skateboard couture, HUF has gained widespread acclaim as the go-to-spot for hard to come by merchandise.