April 17, 2009
By Kristine McGlinchey
Find yourself being Sleepless in Seattle? These tees are sure to attract a companion to stay up with on those rainy nights! The Emerald City is more liberated than most, featuring designers who share their secrets instead of hide them.
Check out what tees lie beneath Seattle's pretty exterior…
Ajaxx63


Designer Bill Sherman has nothing to hide, "We explore all sides of gay life, what makes us tick, what makes us laugh, what makes you decide while shopping or out at a club to say "I have to have that" "that is so me" "that is so cool" or "that fits so damn well." The collection features naughty, witty slogans with oh-so-comfy tees designed to sculpt all the parts you want to flaunt. Finally, a tee-collection designed to make a gay man proud of all of his fabulousness!
Be free at www.ajaxx63.com

Choke Shirt Co.



Partners Matt Thompson and Jeff Gonzales pursued their love of fashion after tiring of zombie-like retail jobs. A new era was born when Choke Shirt Co. came into existence. The humbly priced line features modern designs perfect for any occasion.
Get Choked up at www.chokeshirtco.com
Manik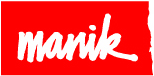 Calling all skateboard punks! Manik offers a wide variety of products and apparel sure to impress the groupies watching you from the sidelines of that homemade vert ramp. The tees are simple enough to keep up that "I don't care look," yet so in-your-face to give you that skater-boy edge.
Get your grind on at www.manikskateboards.com