May 29, 2009
By Kristine McGlinchey
The capital's neighbor is hardly a stranger to the spotlight. Here birthing talent is nothing new. From the streets of Virginia to fame, emerged The Neptunes, Timbaland and the rap duo Clipse, (hardly bragging). Underneath the layers of Virginia there is an unstoppable culture waiting to break free from the chains of its rich history. Fashion is its escape.
Check out the VA's hottest trends…
Shmack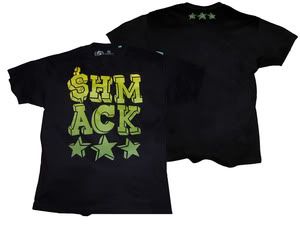 You can talk it, you can get it and now you can wear it! What began as a small line of skateboarding-inspired threads in 2002 quickly became a niche in the fashion industry. Atop the Shmack empire sits owner Todd Askins. With stores in the U.S., Canada, Europe and Japan, it is safe to say Shmack is an international sensation. The brand has extended its line of tees to music skins, footwear, denim and accessories, making it a one-stop place for all things trendy.
Get Shmack'ed at Shmack Clothing!
Ser-vice
The catchy tagline your new friends here want you to keep in mind is, "Ser-vice is good for you him her them us and all our friends too." Finally, a brand for the people! The collection features a slew of abstract and simple line patterns with appealing color combinations. The line is also eco-conscious and designed with friendship at the core of its values. As a special treat each tee even has its own unique and humorous rhyme, so click on one and enjoy!
Service your wardrobe at ServiceisGood.com!
Funkey Flash Back
Designer Sher Sher had a vision for urban men's apparel, this vision became a reality once FFB launched. The support of her family along with unfaltering determination lead to the creation of a colorful line of threads spreading to international acclaim. Drawing inspiration from hip-hop's roots the line has been the brand of choice for many up-and-coming music artists and talents. If you have not seen the designs already they have also been featured in online publications such as Livewire and Original Thought Magazine.
Make it funky at FunkeyFlashBack.com!
WURM
What happens when the talents of three awesome skateboarders collide? The result is a super-line of tees of course! Justin Adams, Pee Wee Agliam and Dustin Wright are the three egos behind WURM Clothing Company. The collection dares skateboarders to bring what they have back on to the streets. Ultra-comfy and board-friendly, the tees are ready to wear and grind all day in!
Show off your skills at Wurm.com!

Blac Label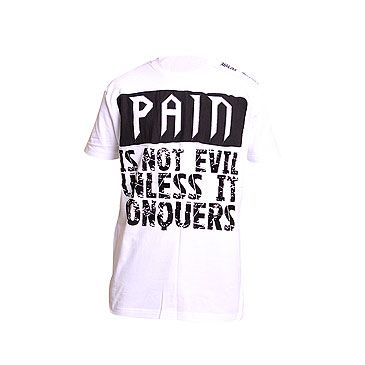 Try not to get too star struck as you pursue the site. Celebs from John Legend to Donnie Klang (from MTV's Making the Band), have been spotted wearing these trendy garbs. From its beginnings in 2002 the line has evolved from simple logo t-shirts to sophisticated men's couture. The fashion-forward team at Blac Label realized, "The increased sophistication of the male shopper and his desire for premium denim produced a need for tops that reflected the same complexity and growth that had ushered in the denim renaissance. We set out to fill that void with designs that were clever, intense, resilient and attractive." And that they did as innovators in the industry.
Blac is back at Blac Label!