June 26, 2009
By Kristine McGlinchey
There is no question about it – talent comes naturally to these heavy hitters of the cartoon industry. Cartoons are not only for children they can be enjoyed by people of all ages. We watched them when growing up, we attempted to draw our own resemblances and for those whose sketches looked anything like mine (stick figures), we admired the skill that went into creating them.
Check out the people that make stuff happen…
10. JoeCartoon
Who is this mysterious "Joe" the cartoonist who hides behind his eccentric comics filled with satiric humor? He is an "animator, beer and fishing enthusiast." He also divulges, "I am just a guy in Michigan with nothing better to do than spill my twisted comic sensibility out onto the floor so that you might slip into the open elevator shaft of stupidity with me." So take the plunge into his bizarre animated world.

9. Keith Knight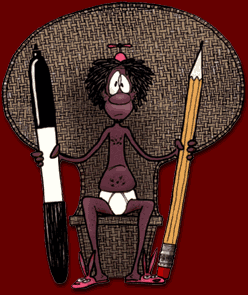 Creating a niche for himself in the cartoon industry has not been hard for cartoonist Keith Knight whose style has been described as a cross between Calvin & Hobbes and underground comics. He infuses his work with urgency, edge, humor, satire, politics and race. He is also a part of hip-hop band Marginal Prophets and is not afraid to perform nude, (it was supposedly for charity). Knight has worked with MAD Magazine as well as L.A. Weekly and will continue to further his cartoons globally.

8. Gregory Titus
Drawing comes naturally to this sketch-obsessed illustrator. If he could (he might be able to) he would draw in his sleep! In addition to being passionate about his drawings he is a determined entrepreneur. His business endeavors include working on multiple children's books and starting a clothing company. Although Greg Titus is focused and ambitious he admits, "I try not to think of it like a business all the time. You have to love it the same way you used to love it when you were a kid."

7. Jason Little

Can't help but want to be a cartoonist now? Learn from a pro by attending one of Jason Little's special "Drawing for Cartoonists" courses offered at the School for Visual Arts in New York. Little incorporates graphic design elements and technology in order to bring his 3D comics to life. Wanting to contribute to the newer generations of cartoonists he is always eager to speak about his creative processes and share his techniques if you are willing to learn!

6. Stephan Pastis
Stephan Pastis is celebrated for his endless awards for the popular comic strip Pearls Before Swine, which you may recognize from your local paper. The hilarious strip features a slew of oddly paired animals. The main characters are a pig and rat whose misadventures with other animals such as a goat, duck, zebra and fraternity of crocodiles are never-ending. Pastis' sarcasm shines through his work making the famed strip not only comical but clever and engaging.

5. Jeremyville
In case you were wondering, Jeremyville "is an artist, product designer, animator and human." Sorry, no robot cartoonists here. For all who seek one-of-a-kind products this strange land known as Jeremyville has it all. Side note – If you are in the market for a custom made satchel (referred to as "sketchels") check out his latest designs. Also for some light-hearted reading his latest book is entitled Jeremyville Sessions, featuring collaborations with other well-known illustrators. He has worked with too many clients to name but just to throw a few out there, Converse, MTV and Coca Cola top the list.

4. Bob Staake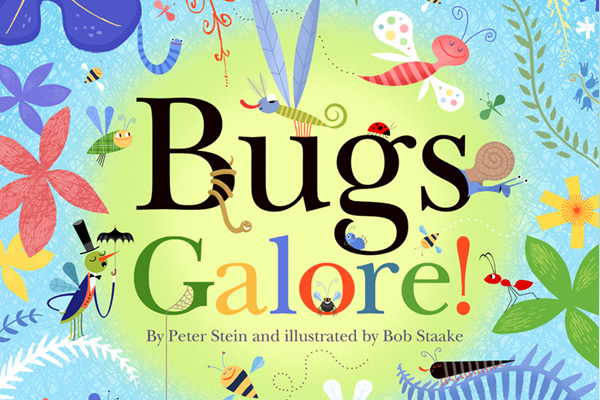 Step into the colorful world of Bob Staake's lively animations. As the illustrator for more than 42 children's books and winner of the 2008 best cover for The New Yorker, Staake has had his hands full with requests for his abstract masterpieces. Barnes and Noble recognize Staakes' work as "exuberant and hilarious," while his praises are just as endless as his clientele, the illustrator stays grounded in his 200-year-old home in Cape Cod, Massachusetts.

3. Celia Calle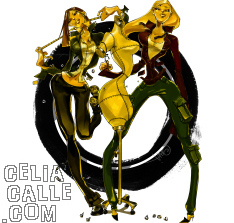 Representing for the ladies of illustration Celia Calle turns things up a notch in the heat department. Her out-of-this world drawings could be explained by the fact she was "born in Boston, MA, raised by aliens." Immigrants or real UFO traveling aliens – you decide. Her inspiration is taken from fashion and underground music and fuse together to create surreal graphic art. This highly sought after illustrator has worked with brands like Pepsi, ESPN and Coors on special projects.

2. Matt Groening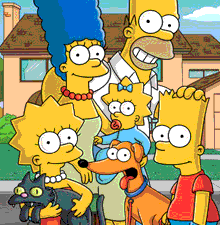 I can't leave out America's favorite dysfunctional cartoon family that started it all. An all time classic in its own right The Simpsons is the longest running animated series EVER. Who can resist the antics of Homer, Marge, Bart, Lisa, baby Maggie and the rest of the gang? It's no wonder with the success animator Matt Groening has experienced he hasn't let it go to his head – well not completely. He also created the hit cartoon, Futurama, and it is safe to say he will retire very comfortably. While his own site is currently under construction visit the Simpsons site for more animated thrills.
MattGroening.com
TheSimpsons.com

1. Khary Randolph

Without even realizing it you have seen Khary Randolph's feats of genius in epic pieces such as Spider-Man, X-Men, Boondocks and Teenage Mutant Ninja Turtles. Currently he works as Lead Character Illustrator for 4Kids Entertainment, but compared to his impressive list of clientele this gig is only the icing on the cake. Can't get enough of his animations? Check out his latest cartoon Saturdays mornings on the CW, Chaotic, also an online card game.